Please Wait...
Whiz Food Delivery
---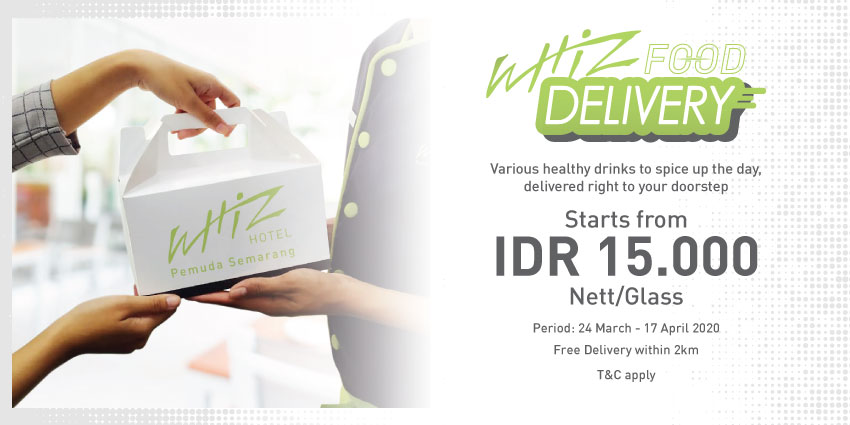 Whiz Hotel Pemuda Semarang provides a food delivery service and still concerning about health and safety, because #WePrioritizeYourHealth.
Our culinary team always use masks, gloves, and headgears during the process of washing the ingredients and ensure the dishes are well-cooked. The delivery process itself is also hygienic, with our special team that always using hand sanitizers when packing and delivering.
Please call +62 24 3566 999 to place your order.
Thank You.